Autonomy, Goal and Objectives of Autonomy
Somaiya Vidyavihar is an Educational Hub in Ghatkopar (East) comprising of 34 institutes, catering to different levels and educational needs of the student community.The institutes in the campus range from University of Mumbai affiliated ones to autonomous and to-be-autonomous institutes.
Somaiya Vidyavihar, founded in the year of 1959 by Padmabhushan (Late) Shri Pujya Karamshibhai Jethabhai Somaiya, is sprawled across 60 acres with lush greenery at Vidyavihar and in about 30 acres at Sion. The campus houses 34 educational institutions, 1700 teaching staff and about 29,000 students.
The institutions on the campus offer courses from K.G. to P.G. including programmes leading to conferment of Doctoral degree in select disciplines. Students can opt for subjects of their choice from diverse streams—Humanities, Social Sciences, Commerce, Science, Engineering, Medicine, Management, Ancient Indian Culture, Buddhism, Jainism, Foreign Languages etc. established in 1960.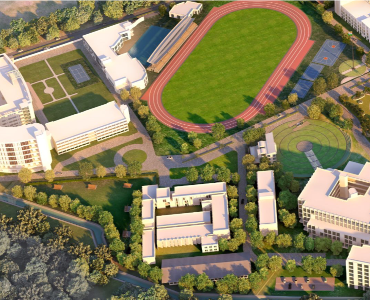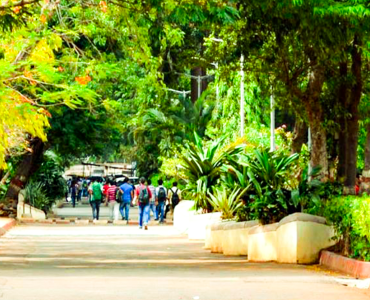 The College enjoys the minority status and is permanently affiliated to the University of Mumbai and the U. G. C. Delhi.
The college offers courses for UG, PG and Ph. D. in Arts, Commerce and Management streams
It caters to students from diverse backgrounds from Class XI onwards. It aims at preparing and training competent graduates, capable of shouldering professional responsibilities as also groomed for meaningful contribution to the society.
The college provides a strong foundation of knowledge and skills to the students, imparted through means of excellent teaching-learning process, discipline and exposure to updates and trends, conveyed by eminent and distinguished persons in various fields.Regular workshops, seminars and conferences provide platforms for teachers and students to explore and update knowledge. The college has always stressed the due importance of Value Education and it is being imparted on the campus through specially designed lectures on 'Geeta' and Ethics. The extra-curricular and co-curricular activities of the college attract students from all over the city.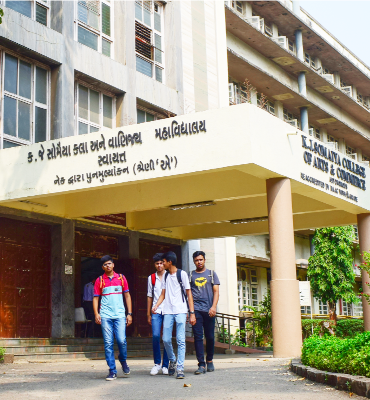 On the basis of impressive credentials as stated above, our college (K J Somaiya College of Arts and Commerce) has been granted autonomous status with effect from June 2013. As such, the courses will be having a touch of Somaiya finesse and with syllabi of different subjects/departments carefully crafted to fine tune excellence in our academic endeavours by our esteemed faculties and invitee experts from the industry.
The UGC permission for Autonomous status was received in October 2012, and the University of Mumbai subsequently notified the College as Autonomous for 5 years in November 2012, beginning from the academic year 2013 -14. In September 2019, the UGC granted continuation of Autonomous status to K. J. Somaiya College of Arts and Commerce for a further period of five years upto academic year 2024-2025.
Academic Autonomy places trust in the Faculty of K. J. Somaiya College of Arts and Commerce to take up the responsibility of designing its own courses, framing its own syllabi and conducting its own evaluation for its students. K. J. Somaiya College of Arts and Commerce is grateful for the opportunity of implementing Autonomy, as it will help the College to upgrade the quality of its education, in keeping with the capability of its competent and dedicated faculty and the excellent students it draws from all over the world.
Academic Autonomy does not involve Financial Autonomy and the fee structure will be in accordance with that of the University of Mumbai, which will award the Degree to our students.
The College is confident that it will succeed in meeting the aspiration of its students and of the society, in bringing international quality Higher Education to its beautiful campus.
The first batch of students under the autonomous system have graduated in April 2016 and have given us a good feedback.
We, at K J Somaiya College of Arts and Commerce, promise to deliver to the parents, students and the community at large, an educational environment that is constantly monitored, tailored and adapted to the needs through our great dedication for continuous improvement.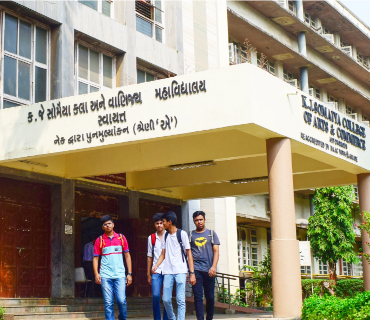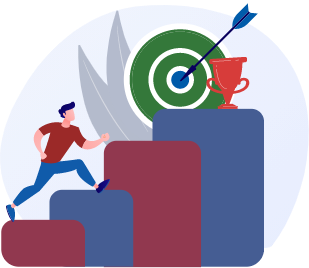 Goals of our College Autonomy
To impart a relevant, ethical and socially harmonious value education, which would mould both character and personality development and broaden the outlook of the students by interdisciplinary approach.
To offer student-oriented and employment-relevant applied courses.
Objectives of our College
To inculcate in each student good human values.
To provide a strong basis for learning.
To train and guide young students to excel and develop a spirit of competition.
To provide opportunities for the development of skills, capabilities and talents keeping in mind the changing needs of society/industry/academia etc.
To offer functional skill linked to the discipline of study.
To prepare students for various competitive examinations.
To promote excellence in the students through:

Participation in inter-disciplinary activities
participation in extra-curricular and co-curricular activities.
participation in Seminars, Workshops, Debates, Group Discussions etc. at the intra-college and inter-collegiate level.
exposure to eminent and distinguished persons in different fields through talks and programmes.
engaging students in outreach activities/programs
financial and other assistance to deserving students.
To promote - Regularity, Punctuality and Discipline among students.
Continue Exploring Somaiya