As part of its aspiration to develop into an institution that exhibits "QUALITY" Both in teaching and examination systems, the Examination Cell of K J Somaiya College of Arts and Commerce (Autonomous College) strives to formulate and implement an evaluation system which is transparent and student friendly. The main emphasis is to assess the knowledge gained by a student and motivate him/her to improve upon it. Instilling confidence amongst students about the assessment system and timely declaration of results is essential. Continuous evaluation of students' performance has become norm of the day. This process aims at measuring the degree of knowledge assimilated by the students during a course of study without bringing excess pressure.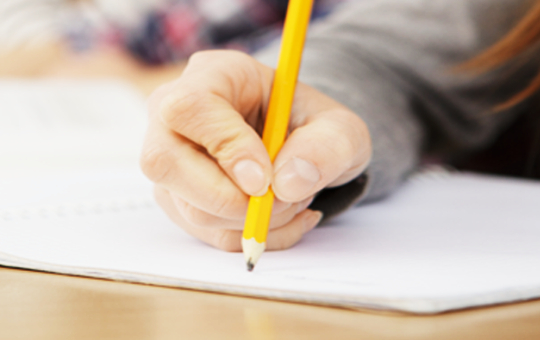 Exam Cell
A Winning Effort Begins With Preparation
Exam Forms
A Step Towards Facilitation
Circular
As part of its aspiration to develop into an institution that exhibits "QUALITY"
Convocation
An Investment in Knowledge Always Pays The Best Interest
View Convocation
Dr (Smt) Veena Sanekar

Controller

Dr. Deelip Palsapure

Chairperson

Shri. Shashank Nikumbh

Member

Smt. Sonal Jambhekar

Member, (MA Examination)

Shri. L.G. More

Member, (MA Examination)

Controller of Examinations

University Representative

Dr. Sirajuddin Chougle

Principal, Maharashtra College of Arts, Science & Commerce, Mumbai

Evaluation Expert

Dr. R G. Karandikar

COE-SVU & Professor,

Extc Dept, KJSCE

Evaluation Expert
Year Wise Examination Committee
This committee is a statutory committee mainly functions for looking into the matters of unfair means used by students at the time of examination. Students are expected to adhere to the rules and regulations while he/she appears for examinations. All these rules and regulations are printed on the answer book's front page.
Dr. (Smt.) Abhinaya Kamble

Coordinator

Dr. Satyawan Hanegave

Member
College has a practice of centralize assessment of papers system for the assessment and evaluation of answer papers for the theory examination conducted at the end of every semester.
Upon successful holding of semester end examinations, answer sheet of all the subjects are stored at the room assigned to carry out assessment of papers in a centralized way so as to maintain secrecy and appropriate decorum at paper evaluation. At the centralised assessment of papers room, all the examiners are assessing the papers post which moderation of papers are taking place to ensure truthfulness of the paper evaluation.
Answers papers are unmasked at the CAP room. Unmasking of answer papers are followed by entering candidate seat number on the marksheet and then these marksheets are handed over to the exam cell for further processing of result. Every year at the beginning of academic year, a CAP committee consists of three teacher is formulated by the principal of the college, to work after Centralise Assessment of Paper work.
Shri. Rajesh K.

Coordinator

Shri. Abhijit Deshpande

Member