The National Service Scheme shortly known as NSS is a student organization of the College established under the aegis of Ministry of Youth Affairs & Sports, Govt. of India. It was launched on 24th September, 1969. The National Service Scheme Unit provides a space for students to explore their abilities, to enhance and learn new skills, to expand their perspectives and to learn efficient administration. It helps them realize their potential, leadership qualities and gives them a sense of commitment. The central aim of NSS is social work and to help the societies grow and become better. Throughout the year, NSS conducts many drives like Blood Donation, Tree Plantation, Food and Cloth Donation etc. The unit also has many activities such as Disaster Management, Road Safety, Anti-Drug Campaign, Aids- Awareness Campaign, Women Empowerment and more. Every year NSS has a 7-day residential camp in the Unit's adopted village which helps each volunteer contribute actively towards the society.
The Motto of NSS is 'NOT ME BUT YOU' which lays emphasis on the dedication that every volunteer has for community work. This reflects the essence of democratic living and upholds the need for selfless service and appreciation of the other person's point of view and also to show consideration for fellow human beings. It underlines that the welfare of an individual is ultimately dependent on the welfare of society as a whole. The goal of NSS is Education through community service and community services through education.
Our NSS Unit was formed in the year 1970 and has a strength of 100 Volunteers, including First Year & Second Year volunteers. Enrollment of the fresh batch takes place at the beginning of every academic year. Our unit prioritizes discipline in every aspect. It provides a very respectful and welcoming space where ideas are brain stormed and actions are taken striving in the same direction. We aim at nurturing every seed to grow to become a strong tree of this society whose roots lie in the betterment of it.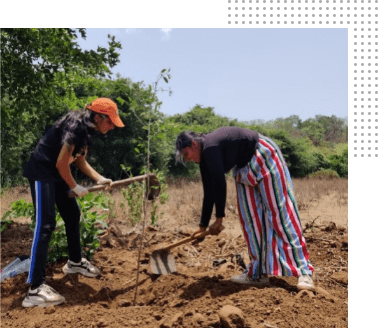 Benefits of Joining NSS
Government issued certificate acknowledging your contribution towards the society at the end of two years tenure as volunteer.
Helps to develop personality and leadership skills among volunteers
Offers various platforms to showcase your talents
Volunteers get opportunity to participate in various camps such as 7 Days Compulsory Residential Camp, National Integration Camp, NRD Camp
After the end of the year, volunteers are awarded 10 Marks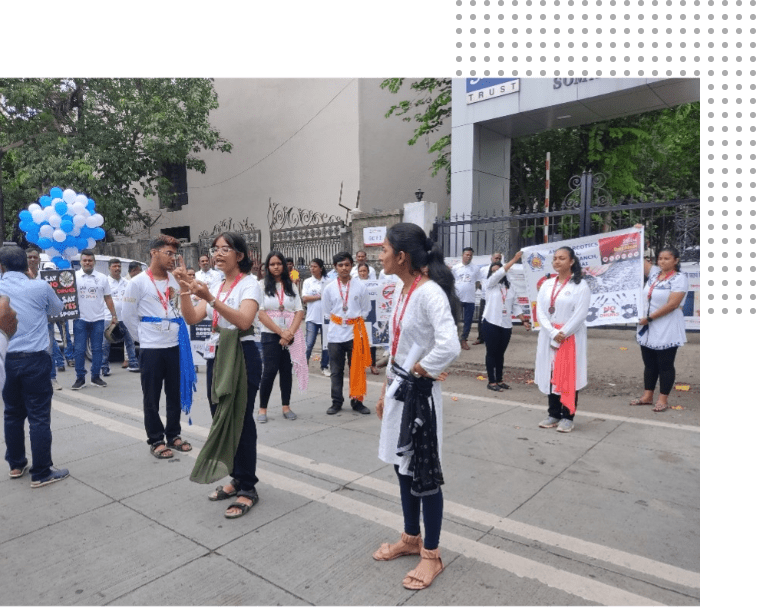 The NSS Unit of K J Somaiya College of Arts and Commerce (Autonomous) organized the NSS Residential Camp from 20th December to 26th December, 2019 at Dhundalwadi in Dahanu.
Adopted Village
Our NSS Unit has an adopted village Dhundalwadi in Dahanu. The aim of adopting a village is to give new ideas for development with the motive to improve the living conditions of the villagers.
The volunteers get an opportunity to attend a 7-day Residential Camp where they visit this village and work for its betterment.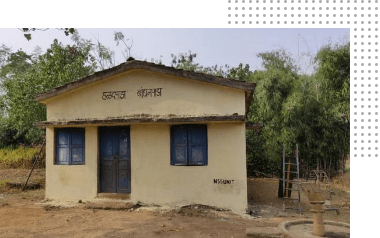 Events of the Camp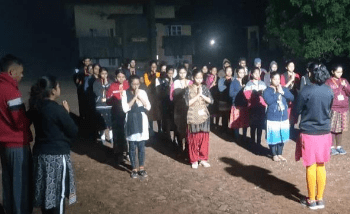 Morning Routine
The day starts with a prayer followed by various exercises like Yoga and Zumba.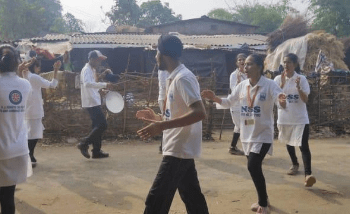 Street play
Street plays aim at raising awareness among rural communities about different social issues.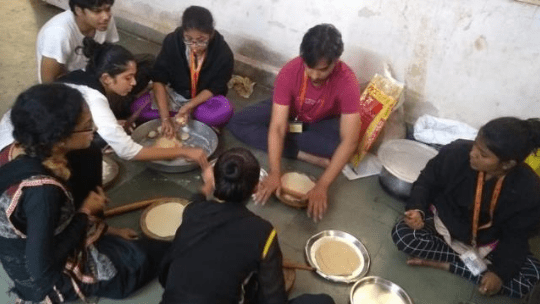 Kitchen Duty
Every team is allotted with the kitchen duty during their stay, which includes preparation of meals and cleaning-up after.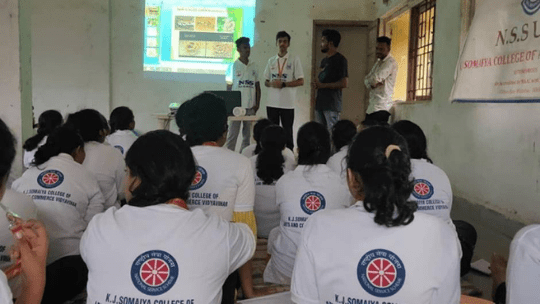 Sessions
Various sessions are held by the Professors present in the camp. The sole purpose of a session is to educate the volunteers about social topics.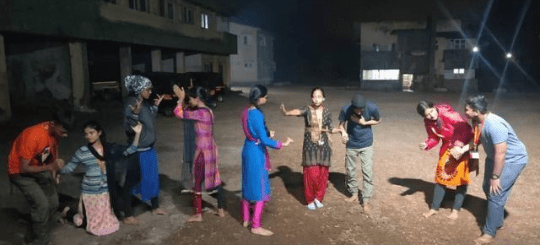 Socio-cultural Activities
Socio-cultural activities aim at addressing different social issues from a creative point of view. These activities help in developing a volunteer's personality and team-building skills.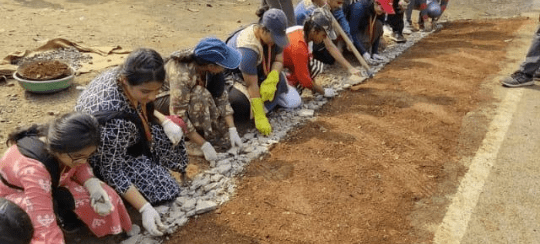 Shramdaan
Being the most teachable part of the Residential Camp, Shramdaan gives an opportunity for volunteers to get back to the roots by directing their efforts towards on-field work. The sole objective of this endeavor is upliftment of the village.