IQAC Meeting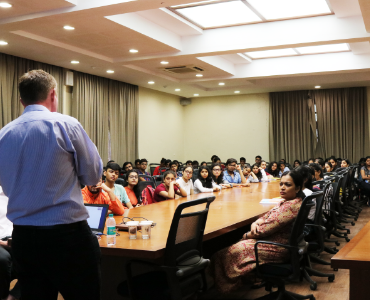 National Assessment and Accreditation Council (NAAC), Bangalore is an apex regulatory body to evaluate the performance, assessment and accreditation and quality up-gradation of institutions of higher education in India.
NAAC has issued Guidelines for the Creation of the Internal Quality Assurance Cell (IQAC) and Submission of Annual Quality Assurance Report (AQAR) in Accredited Institutions. Thus, in pursuance to its objectives, IQAC will ensure an action plan for the assessment and evaluation along with quality sustenance measures.
Quality is a consistent process, to realise the goals of quality enhancement and sustenance within the institution IQAC will act as catalyst agent to develop a system for conscious, consistent and catalytic improvement in the overall performance of institutions. Hence, the fundamental task of the cell is to work towards achieving and promoting the holistic academic excellence including the peer committee recommendations during the post- accreditation period.

IQAC members will keep meeting routinely in monthly meetings as well as Annual General Meetings at least twice in a year.
Category 1
2019

2018

2017
Category 2
2016

2015

2014
Category 1
2019

2018

2017
Category 2
2016